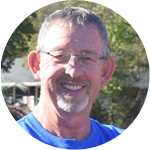 Pastor Lyn Hill is the Lead Pastor at New Hope Church in Camden, SC. Pastor Lyn served as a Senior Pastor, Church Planter, Associate Pastor, and Youth Pastor throughout his more than 35 years of ministry in South Carolina. Because of brokenness in his own life, he has been gripped, and continues to be overwhelmed by, the awesome grace of God and the hope that Jesus brings to our life. He has a passion to provide to people the gospel message of real hope for real life. He has been in Camden since 2008, providing transitional leadership to a body of believers that is now called New Hope Church.
He is blessed to be married to a beautiful lady and best friend, Betsy, and they have three adult children, Amy (Steve), Ben (April) and Blake (Sara). They enjoy and love their six grandchildren, Christopher, Ben Jr., Andrew, Elizabeth, Isabella, and Lyndon.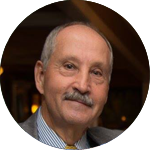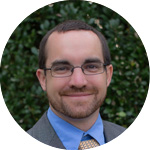 Casey has been a member at New Hope Church since 2013 and has been an Elder since 2018. Casey lives in Camden with his wife Amy and their 3 children. Casey's passion for the Lord is evident in his service for the church and his job as director of the alternative program for the Kershaw County School District. Casey also serves as leader of the Welcoming committee.
Favorite Bible Verses is the Parable of the Lost Sheep that concludes in the book of Luke 15: 6-7
"Rejoice with me, because I have found my lost sheep. I tell you, in the same way, there will be more joy in heaven over one sinner who repents then 99 righteous people who don't need repentance"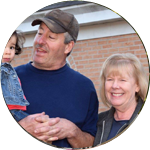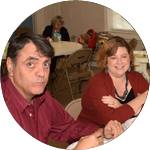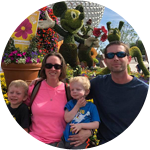 Andy and Morgan met at Coker University and have been married since 2007. They have 2 boys, Drew and Connor. They enjoy fishing and boating with their family and watching football.
Andy is the VP of orem ipsum dolor sit amet,
Morgan is the Administrative Assistant and Children's Leader at New Hope.
Ministry Leaders and Staff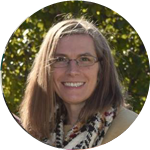 Amy became mission leader at New Hope Church not long after joining in 2013. Amy lives in Camden with her husband, Casey and their 3 children. She works as a physical therapist for Kershaw Health while serving passionately as mission leader to serve a lost a broken world for New Hope Church.
Favorite Bible Verse Romans 12:12. "Rejoice in hope, be patient in affliction, be persistent in prayer"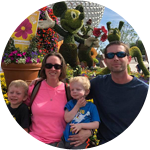 Morgan studied Early Childhood Education at Coker University and taught 1st and 2nd grades at Wilder Elementary School in Sumter. Morgan has also been a Case Manager for the SC Department of Employment and Workforce.
Morgan's favorite Bible verse is: "…We rejoice in our sufferings, know that suffering produces endurance, and endurance produces character, and character produces hope, and hope does not put us to shame, because God's love has been poured into our hearts through the Holy Spirit who has been given to us." Romans 5:3-5